Packaging Services
SMOOTH PACKING
We leverage our extensive experience and cutting-edge packing technologies in an aim to provide safe and reasonably priced logistics and packaging services.
Domestic packaging for exporting
Export packing
The packaging specifications we provide for both export packages and domestic transport packages best match the characteristics of the product, and its intended destination, as prepared by packaging specialists. We cater to a wide range of packages, from pallet packages to protective packaging. We are also on hand to help with business trip packaging, whether traveling within or outside the prefecture.
Packaging services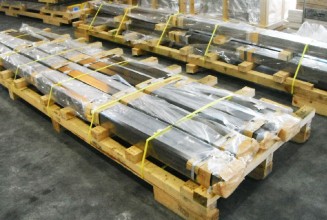 Skid packaging
Skid packaging is a low cost form of packing primarily used for full container freight. This form of packing is often intended for use with freight that does not require any form of special protection, and can be handled using a forklift.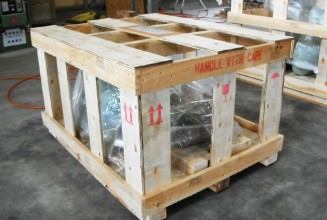 Crate packaging
Crate packaging is a form of packing selected in cases where the cargo being transported can make do with protection in set areas, and does not require waterproofing. This is often used for domestic transport.
Case packaging
Wooden boxes are often used for export cargo. This form of packing is also ideally suited to freight requiring a sufficient level of reinforcement, such as machining tools and precision equipment.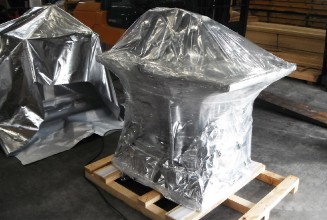 Protective packaging
This form of packaging covers the cargo in a protective barrier, inside which desiccants are placed to form a vacuum. Metal components are protected from rust and moisture by shutting out exposure to outside air, and preventing condensation caused by changes in the temperature. Packages can arranged in combinations of skid, crate and case packages.
Other packaging
All forms of packaging are supported. Business travel packaging is also available. We will recommend the optimal packaging solution for your cargo. We look forward to hearing from you.
Packaging center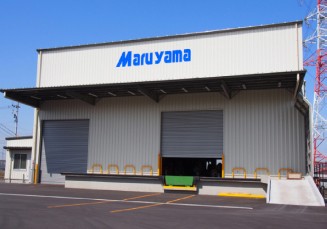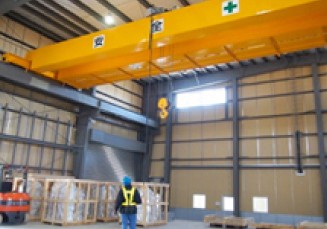 Address: 47-3 Aza-harainuma, Nakano , Miyaginoku, Sendai
Dock leveler, 10 t overhead crane, platform for loading/unloading wing trucks
Certifications: Registered producer of wood packaging materials for export