PEOPLE and REGIONS
Safe! Quick! Reliable! Since its founding in 1962, Maruyama Transport draws on a wealth of experience and know-how to provide the optimal transportation solution to our customers.
Maruyama Transport and the environment
Ecological drive
Maruyama Transport actively engages in environmental initiatives as a company blessed by the resplendent green natural environment surrounding its hometown of Sendai. In addition to practicing Eco-Driving in our daily operations, ensuring the drivers start and accelerate gently, and avoid sudden starts and acceleration, we also implement start-stop control devices and the latest digital tachographs in our vehicles as other means of practicing environmentally-friendly driving.
General freight transport
General cargo transport
We have a range of vehicles available to reliably ensure that our customers' valuable packages reach their destination. Such vehicles include air suspension, air conditioned full gate vehicles used to transport semiconductor equipment, medical instruments and other ultraprecision devices, and wing trailers ideally suited to transporting large pallet loads.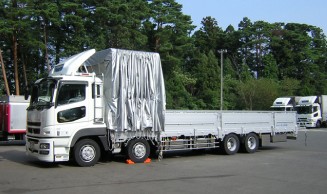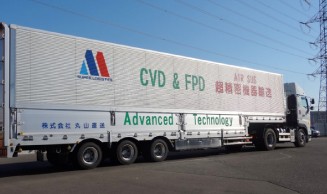 Marine freight transport
Marine transportation
Maruyama Transport possesses 20F, 40F and 45F chassis vehicles to assist in all forms of international shipping. Wing trailers and reefer containers can also be arranged for. Drayage from the Tokyo-Yokohama area is also provided for.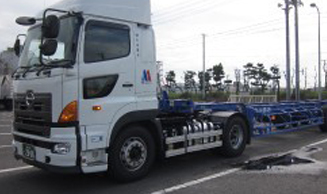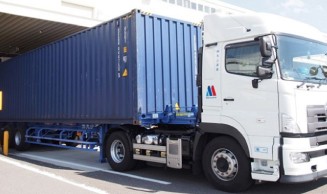 Transportation of foodstuffs
Food transportation
Our refrigerated vehicles are on hand to transport foodstuffs stored in three different temperature zones. We provide 'food safety' through exhaustive sanitary control that includes cargo compartments that incorporate antibacterial specifications, and temperature management and in-vehicle sterilization considerations.